Respawn Entertainment is working on a new video game based on the Star Wars license. Following the success of Star Wars Jedi: Fallen Order, of which EA expressed interest in publishing more iterations in the future, the US team, acquired by Electronic Arts in 2017, sets in motion its plans to continue leveraging the War of War brand. las Galaxias, as indicated by the multinational in its presentation of financial results last January.
More Star Wars games coming from EA and Respawn Entertainment
The information has been shared by Blair Brown, senior producer of the studio, who has advanced through the social network Twitter his interest in finding an experienced producer to join the Star Wars Team of Respawn Entertainment. No more details of the game they have in progress have been revealed; presumably, a sequel to Fallen Order, which would establish the name of Star Wars Jedi as a series, should this be the one chosen.
Star Wars Jedi: Fallen Order was a total commercial success with sales exceeding 10 million copies sold on Xbox One, PS4 and PC, far exceeding EA's expectations. In total, EA has written off the Star Wars license with more than 52 million games sold, worth more than $ 3 billion in net bookings thanks to names like Star Wars Knight of the Old Republic, Galaxy of Heroes, Star Wars. Jedi: Fallen Order, Star Wars Battlefront 2, and Star Wars Squadrons.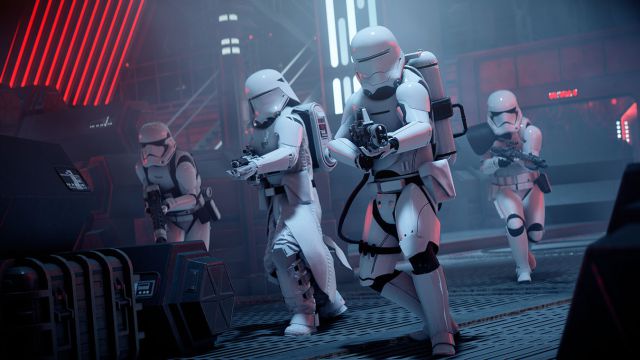 Several journalistic reports advanced in February 2020 that EA was working on two new Star Wars games. One of them turned out to be Star Wars: Squadrons, by EA Motive; the second remains unknown.
Currently, EA has 35 games in development, which include licenses such as Mass Effect, Dragon Age, FIFA, The Sims, Skate, the Codemasters licensing conglomerate, brands like Apex Legends …
Star Wars Jedi: Fallen Order is available for PS4, Xbox One, PC, Stadia, PS5, and Xbox Series X | S; on next-gen consoles with various weight improvements.